Free help and advice with problems in Mathematics and Statistics at GCSE, A-level, BTEC, GNVQ and Foundation year degree level.
You send us your question
We email you back with hints and general advice
Full solutions to selected problems posted in our Maths Knowledge Bank
For more details, see About Maths Help
Check the Maths Knowledge Bank, and browse the questions that have already been posted.
Then send us any maths problem which is troubling you.
Try our Maths Chat Room to talk with fellow students or the Maths Help tutors.
Check our selected Maths Links.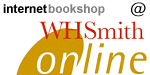 Buy books online from: (Advice here)